The main Objective of the Drone Suppressor (DS) is to Neutralize civilian Drone /Quadcopter /UAV communication in order to prevent infiltrating sensitive location, secured compounds, Military bases and etc., or in order to protect a V.I.P against armful attack carried out by those systems.
The DS System is a high power outdoor Anti Drone /Quadcopter /UAV that can be monitored and controlled from a distance location using dedicated software. The DS System can be supplied either as an active system or reactive system that operates only after triggering an alarm when unfamiliar object reaches to the aerial security zone.
The proposed solution is comprised of three sub-systems that are fully integrated with each other over an Ethernet connection:


Detection subsystem: Air surveillance system, based on radar advanced software-defined, pulse-Doppler radar platform.
Recognition subsystem: Electro-Optic day/night observation system (detection range: 800 meter)
Soft Kill (neutralization) subsystem:
High power reactive jammers (either collocated or distributed).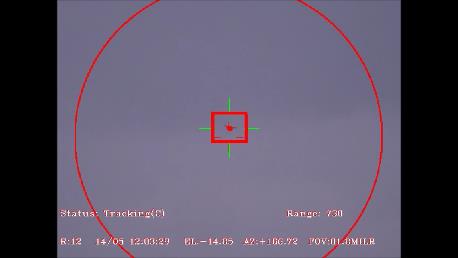 A Dedicated, configurable, user friendly command & control software module with the following features:
Visualization of the jammers operation upon a topographic/zone maps.
Visualization of the quadcopter location over topographic/zone maps could be assigned with different kind of radars either sectorial or 360°*
A Selective operation for each band and each Jammer.
Ability to control up to 100 MC-Horizon units from a control room.
Operational- individual /groups or altogether.
Optional – operation from distance computer by authorized user.
Automatic failure Indication operate / communication failure
Ability of tracking and recording Drone/Quadcopter/UAV movement
Operational language on demand

Control center