Discovery Telecom
 offers a large suite of solutions for interception of Cellular calls and SMS.
Solution for a vehicular 19" rack hosting:
(One of our most popular configuration) 
▪ 96 or 128 Channel passive Front End
▪ SPI-3 Central management station
▪ Central deciphering device (DU)
▪ 
Discovery Telecom
 SPI-3 shifting 3G traffic to GSM 
serving as an IMSI catcher as well
▪ Additional 48CH backpack passive system carried by a SWAT member
Universal solutions for any need
▪ SPI-3 Intercept – in a Pelican Storm 2400, or similar hosting 144 to 240 channels RF Front End (SPI-3-FE-144) and a 10Kc/ sec Deciphering unit. This Unit can connect to several more RF Front End (SPI-3 FE) located in remote locations thereby providing monitoring of all sites requiring attention.
▪ SPI-3 remote Front End (SPI-3 FE) with a battery pack geared for carrying cases. 
▪
 48 to 80 channel RF FRONT-END of SPI-3 passive Interception System in a standard 2U high enclosure with 7 hours battery time.
▪ 48 to 240 channels in each Front End whether if centrally located, mounted on safe-city poles or border control
▪ Narrowband receivers technology delivers the most sensitive receiver modules in the industry
▪ Distributed architecture allows monitoring of various parts of the city and ubiquitous coverage of compounds
▪ Smallest form factor in the industry lends itself to covert applications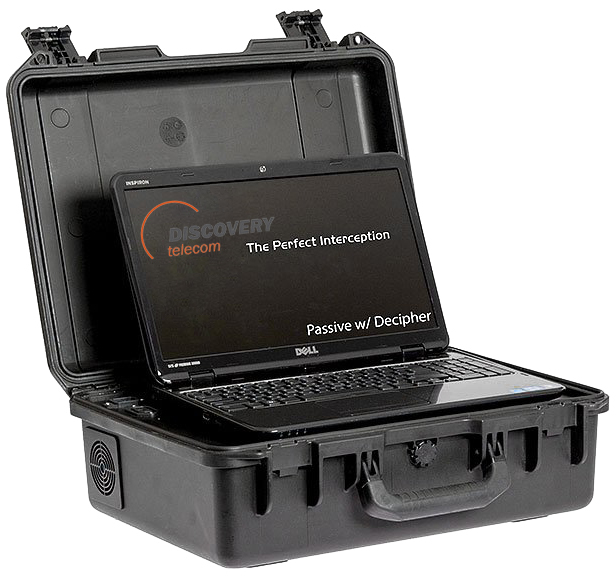 Our systems offer various modes of operations:
Target mode, Random mode or Chase mode used in pursuit and border monitoring